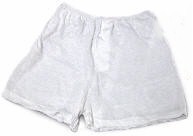 OneDerWear™ disposable underwear is the smart new travel accessory that eliminates forever the hassle of repacking or washing dirty underwear!

OneDerWear™ briefs and boxers are 100% cotton and made for men and women -- a convenient alternative to traditional underwear -- when access to laundry facilities is either inconvenient or impossible -- and to disposable paper which some wearers consider to be uncomfortable.
Care instructions: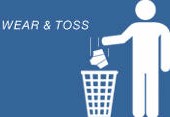 OneDerWear™ briefs and boxers are available in two different styles for women and two for men. Each package contains five pairs and the packages are compact (approximately 6.6" x 1" x 3.7") for packing.
Features:
100% comfortable and breathable cotton
Comfortable elastic band
White
Each pair individually wrapped
Frequently asked questions